If you're looking for the perfect summer dress that is cute, comfortable and will get you a lot of compliments, then look no further!
The white Swing Dress from Discount Divas is that perfect "go to" summer dress for any occasion.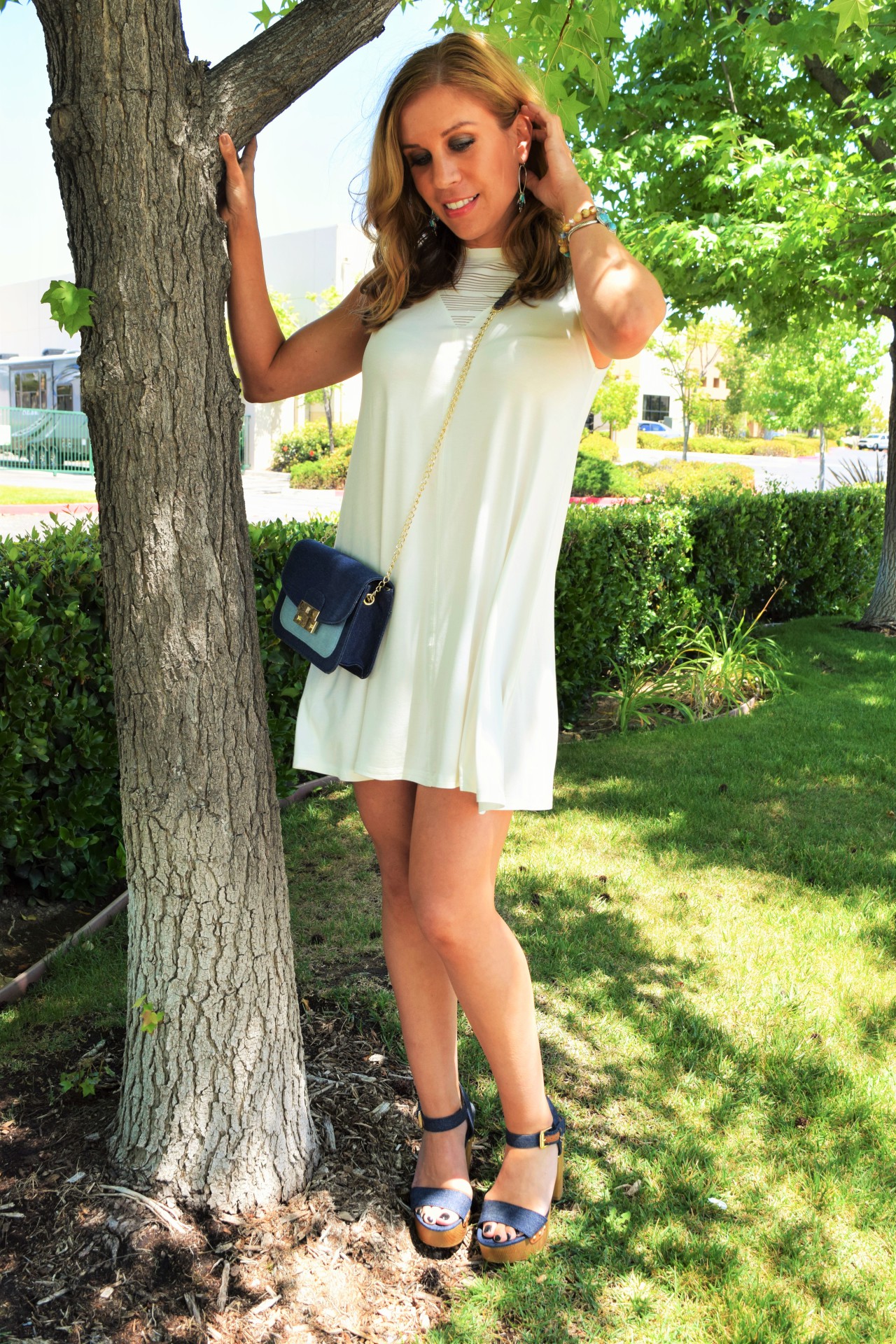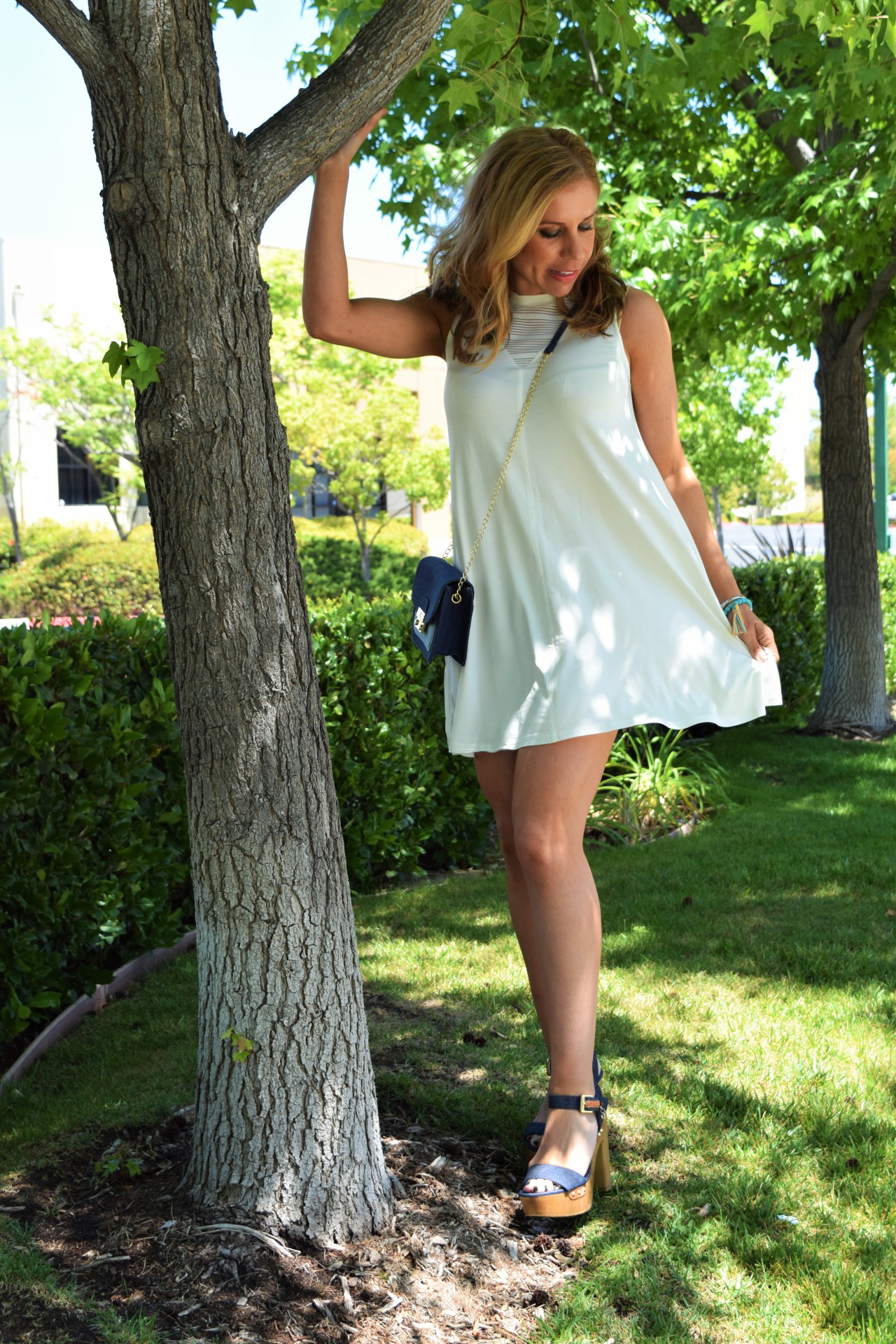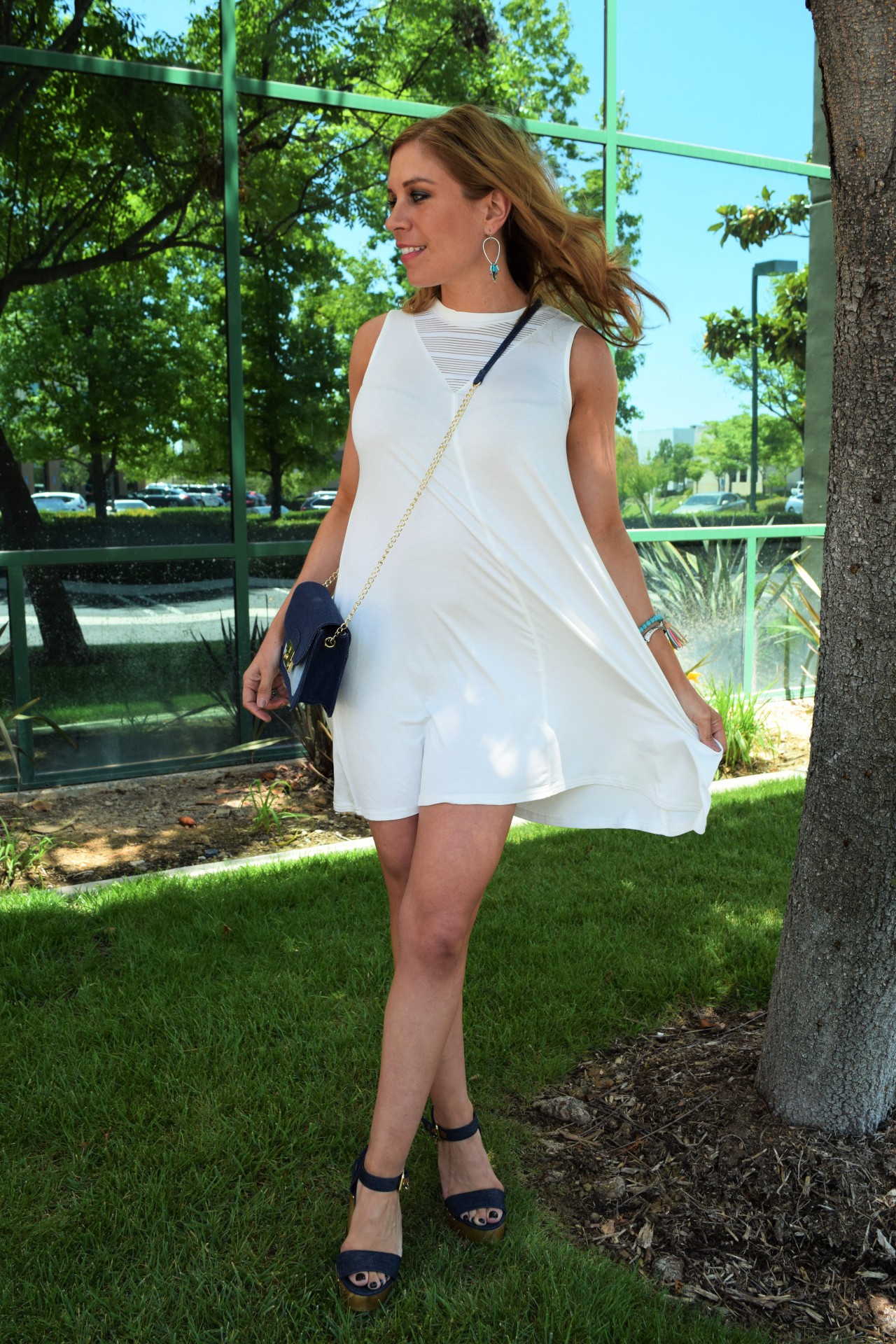 I love this dress because it's sweet and feminine, but can still be really casual and something you can throw on to run errands or throw over your bikini as a cover-up. The sleeveless dress hits just above the knee making it okay for a casual work dress and the detail on the top gives it a little extra something to dress it up.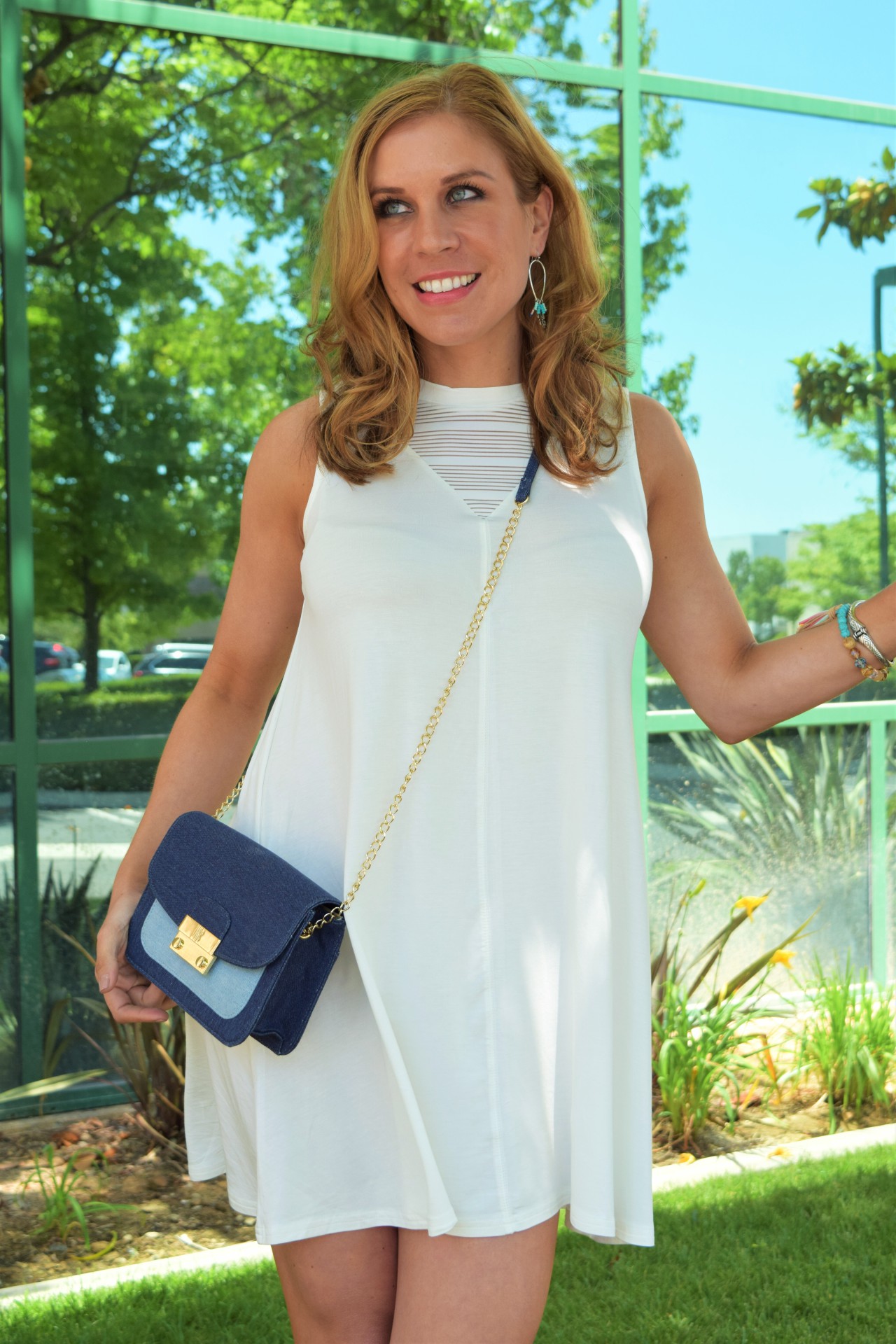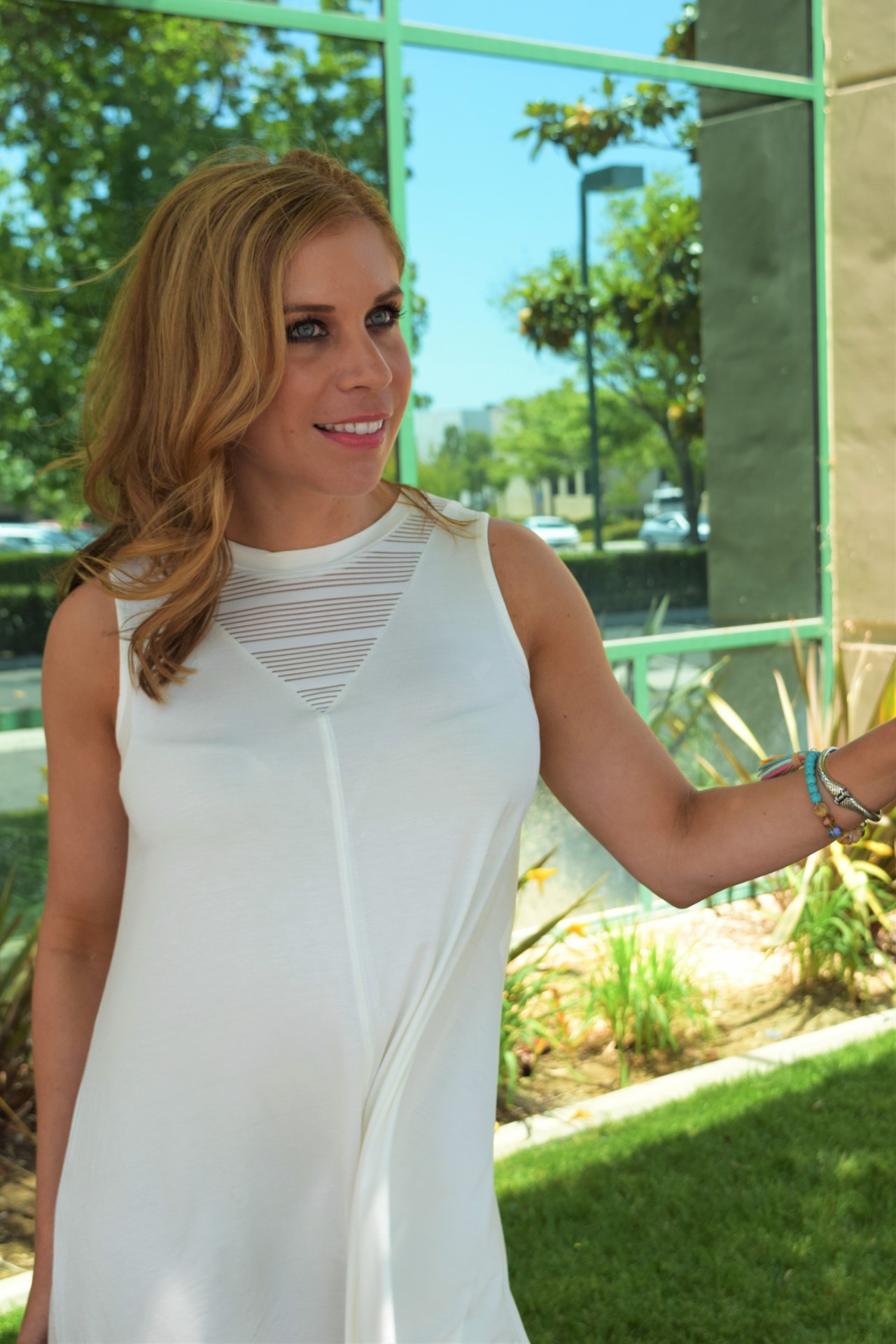 What I loved the most, is it wasn't see through! Although the fabric is a lightweight jersey material, you couldn't see through it at all making it even more perfect! Shop this dress or ANY of the Discount Divas items with a 10% discount by using the code: FRUGAL10. Click here!!!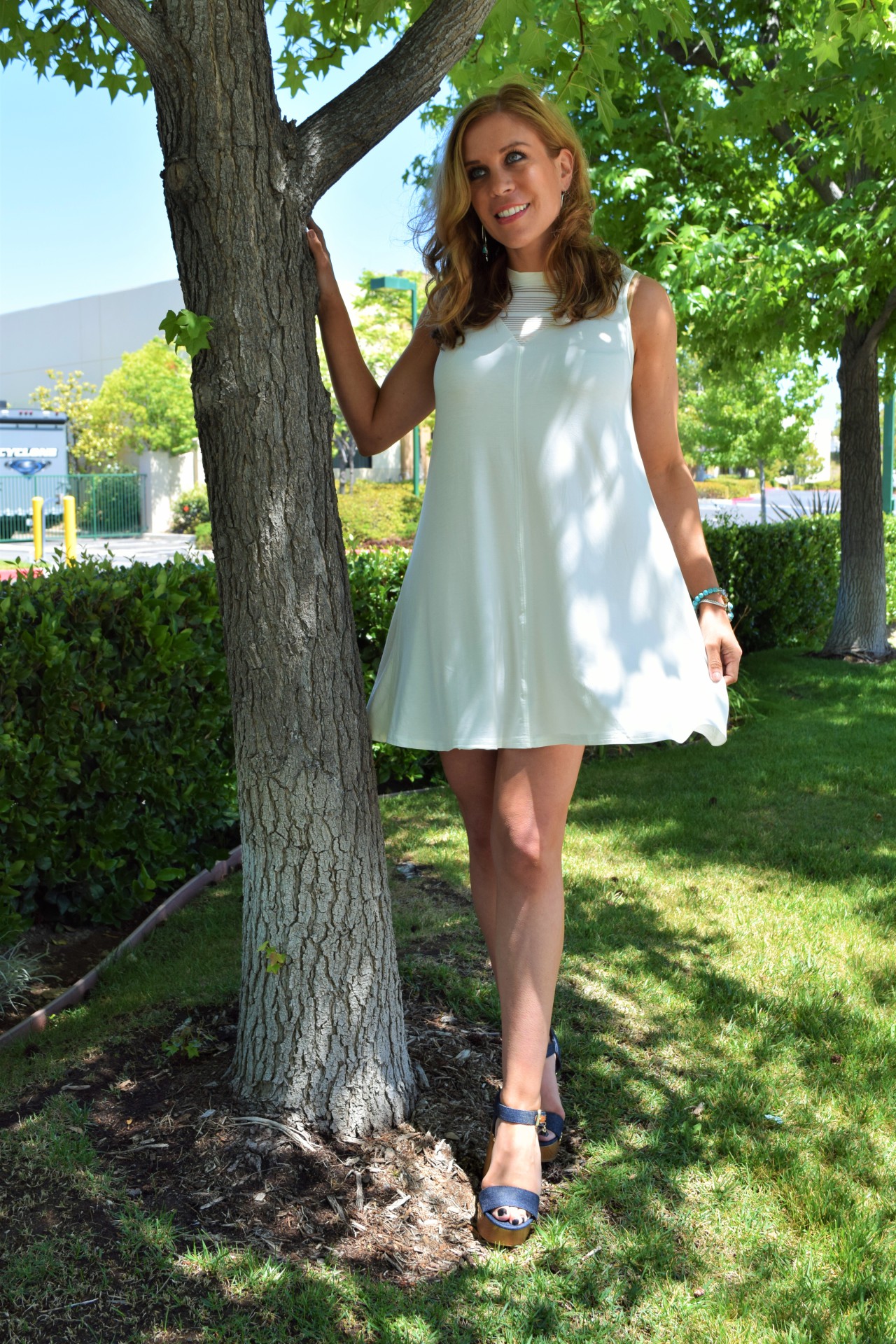 Because it's white, you could style it pretty much with any color. I love adding a pop of color whenever I can and I think it would look really cute with a pop of pink or yellow for summer or add some blue like I did with a Two Toned Denim Cross Body and some Denim Platform Wedges! Denim is so on trend for summer 2016 and they both make the perfect staples for your summer wardrobe. Shop them below!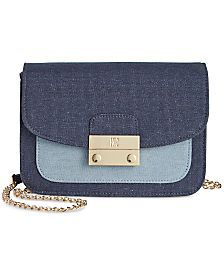 Two Toned Denim Cross Body by INC-It's on sale!!!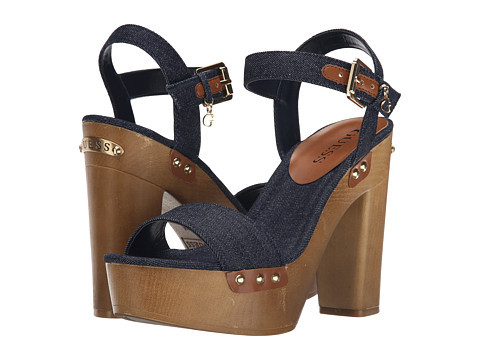 Denim Platforms by Guess-Under $50!!
Yours always in fashion, Alison xxooo
Follow me @thefrugalfashionistaofoc to see all my daily fashion posts! Click here to see more blog posts!