Lately the weather and temperatures have been more like summer in Florida then fall in California. It's been at least 90 degrees and humid, which makes it hard to dress for the season where I want to wear sweaters and boots.
Since I'll probably pass out from heat stroke wearing those items right now, the distressed Denim Asymmetrical Skirt from Rose Wholesale is the next best thing. And for under $15 it's just about perfect!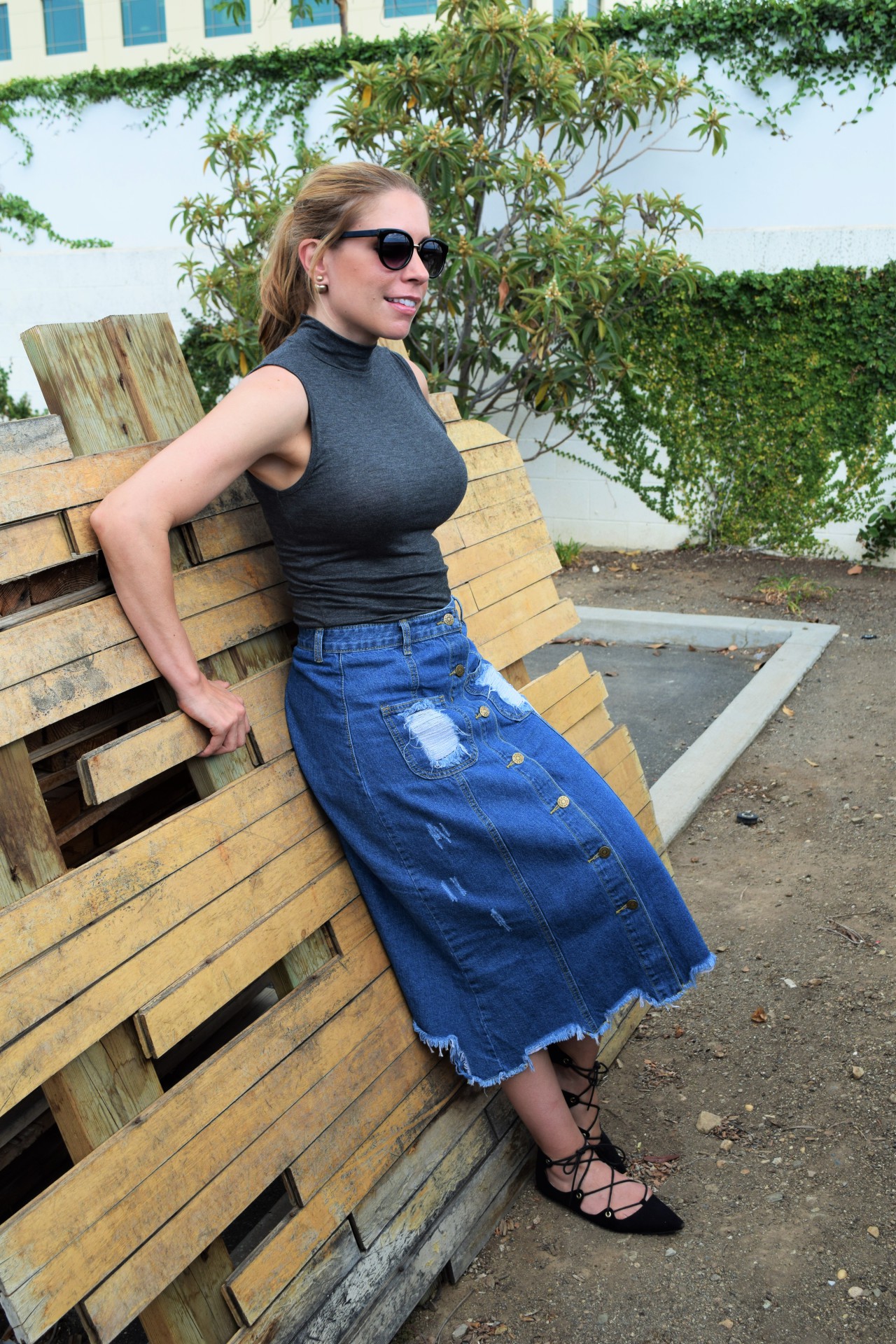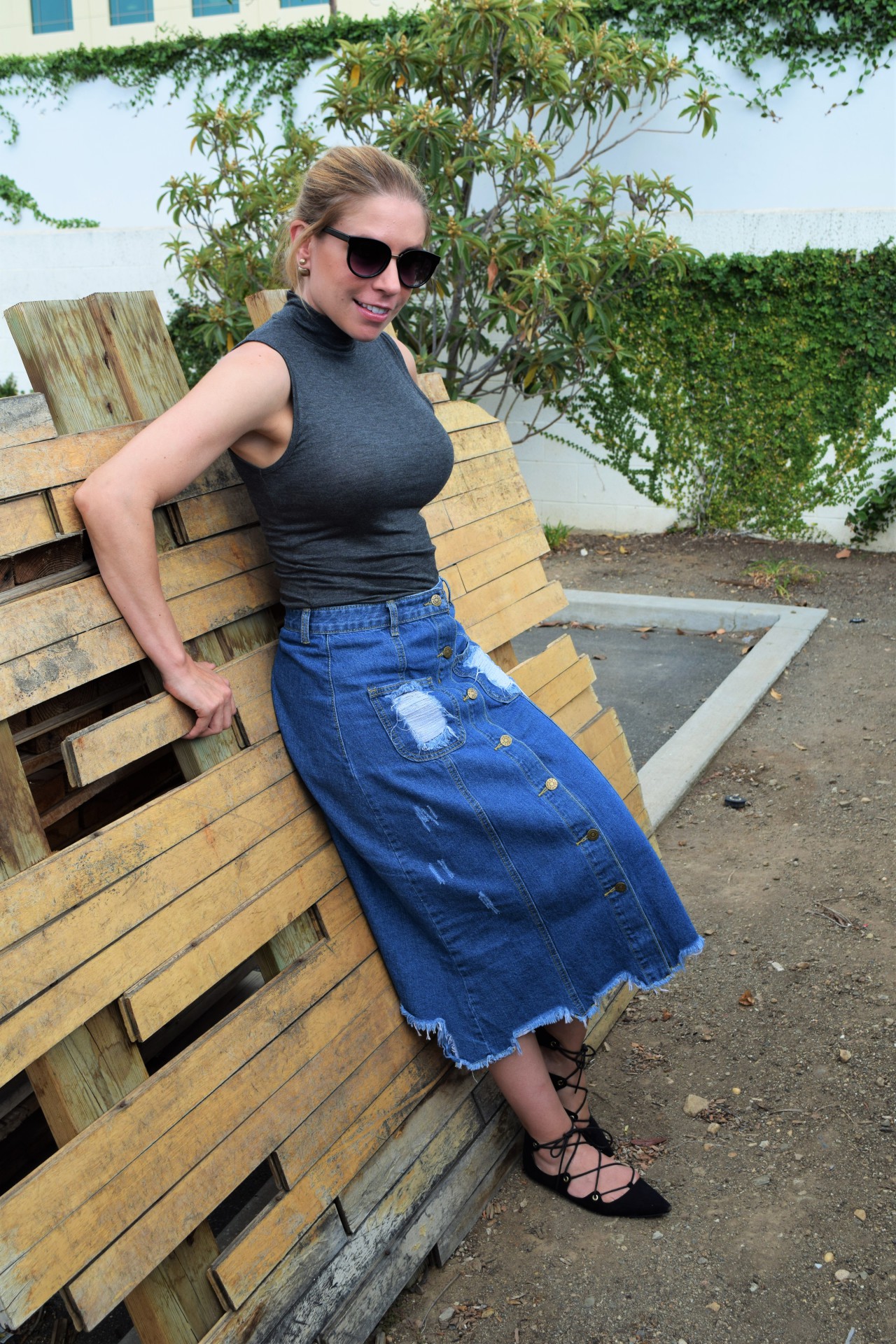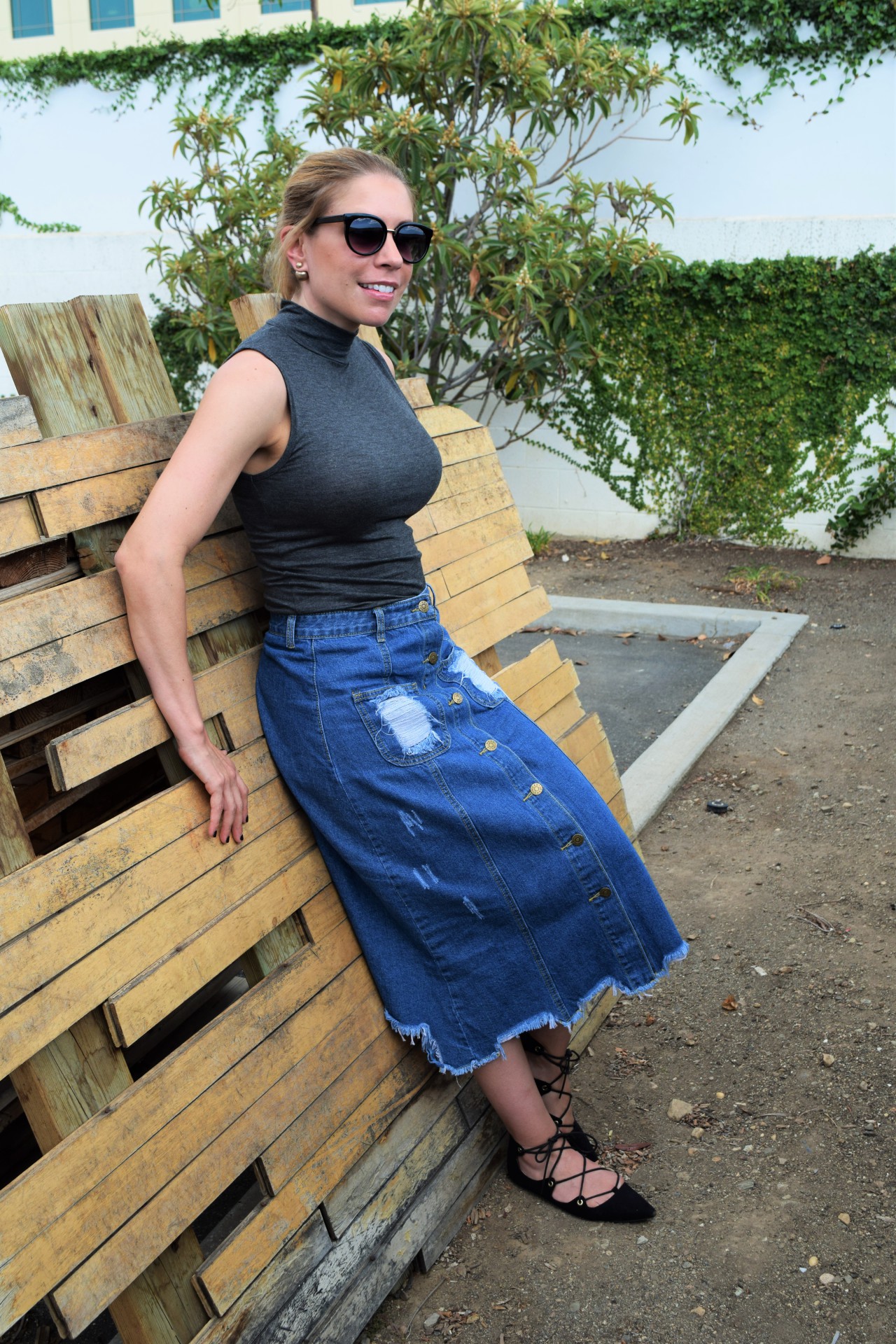 To me the skirt screams fall and I love it because it can be paired with a sleeveless mock neck shirt like I'm wearing to keep cool or a sweater and boots when the temperatures finally start dropping. Hopefully that will be soon!
The denim is super soft and has subtle distressed detail and I love the way it fits. It hits just around the ankles with a unique asymmetrical cut that has some subtle fringe. It's definitely going to be my "go to" skirt because I can throw it on with a T-Shirt and flip flops to run errands or dress it up with a cute pair of Mary Jane Shoes and a cute top with bell sleeves for work.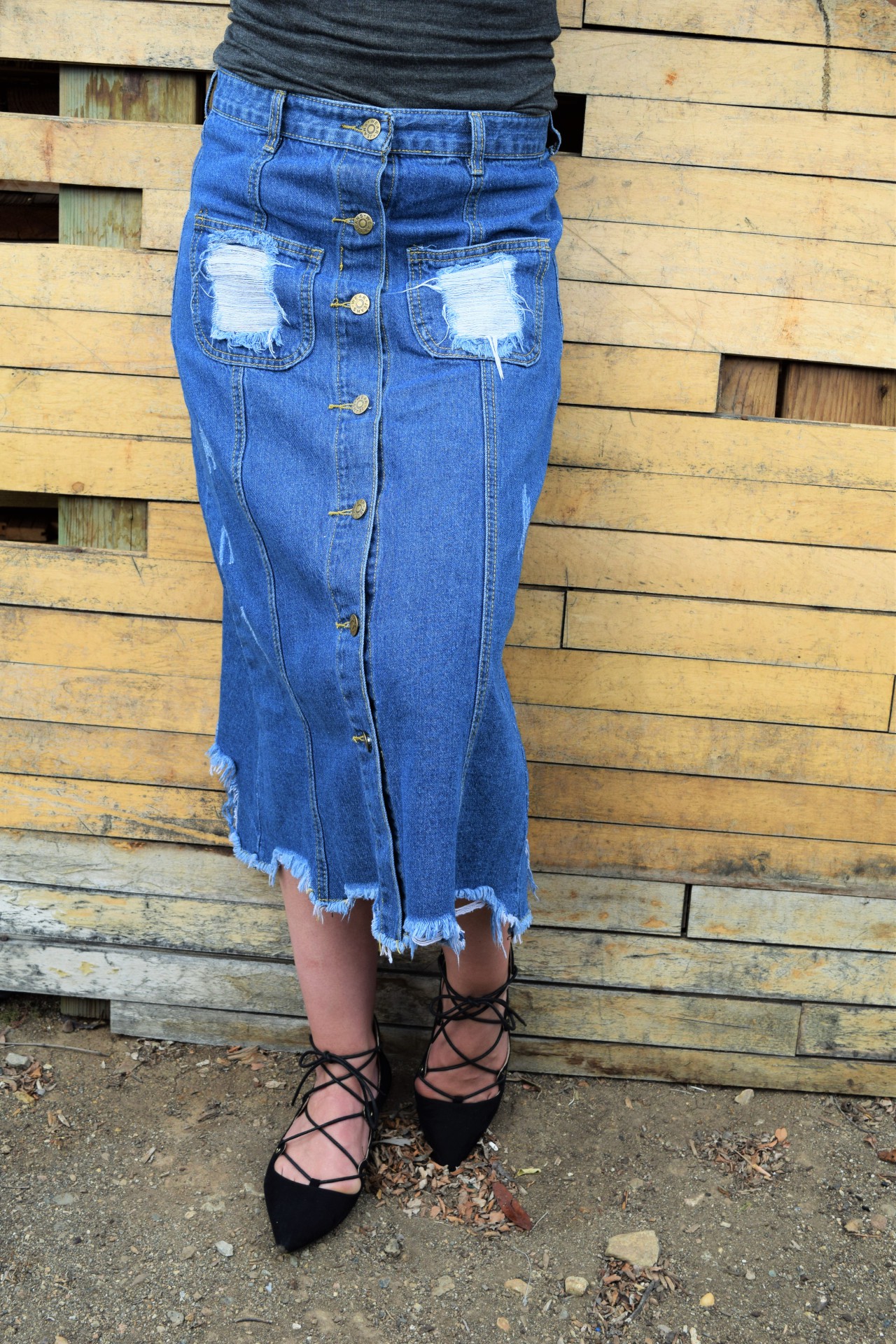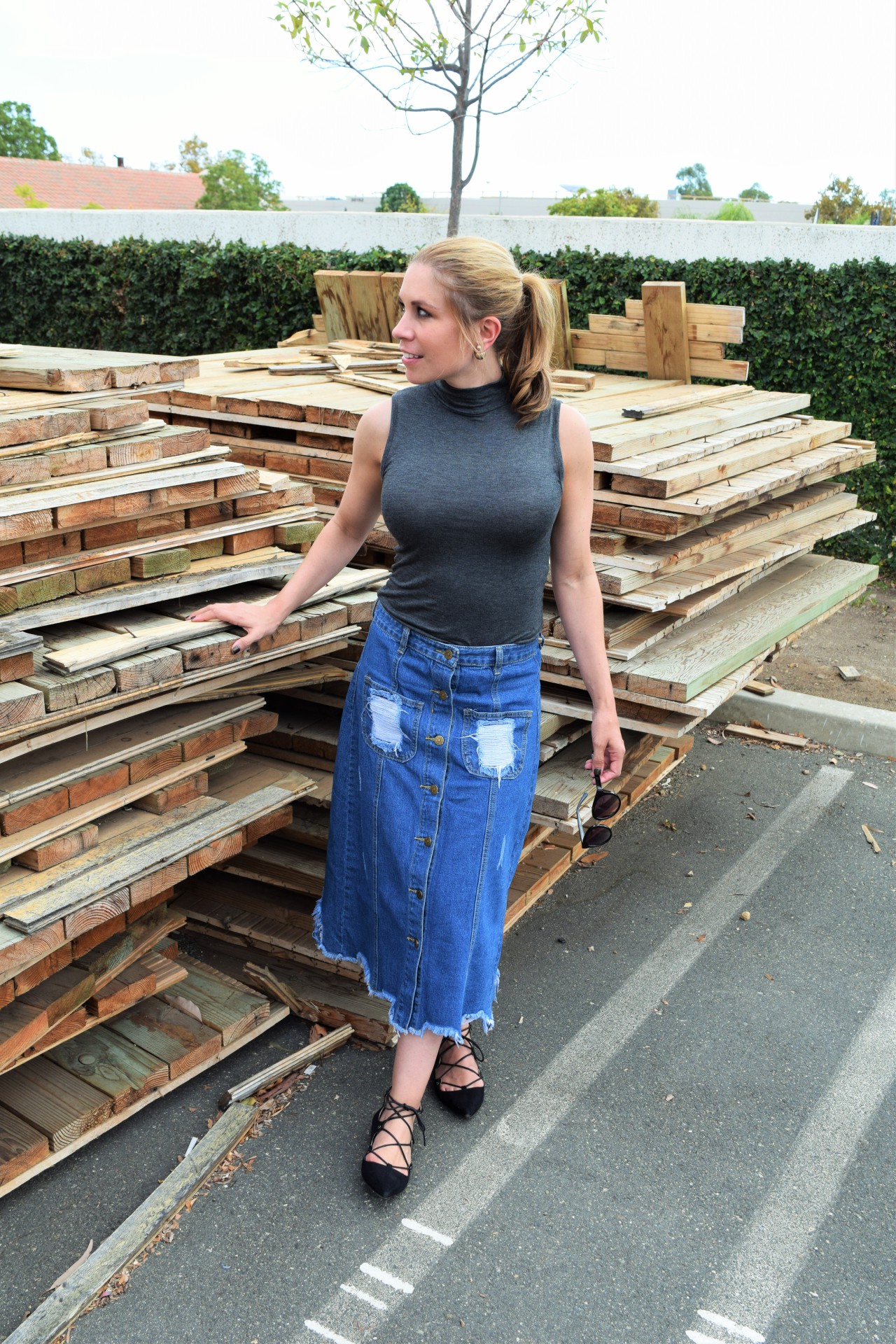 I love saving money especially when I can find a great quality item like the denim skirt at an affordable price. Rose Wholesale has so many cute things from clothing for men and women to home décor and even items for children.
This skirt is sold out,  but check out some other great denim skirts from Rose Wholesale that will be your go to skirts for fall or any season!
   Follow them on Instagram and Facebook to see all their amazing and affordable items!
Yours always in fashion, Alison xoxoxo
Follow me @thefrugalfashionistaofoc to see all my daily fashion posts! Click here to see more blog posts!